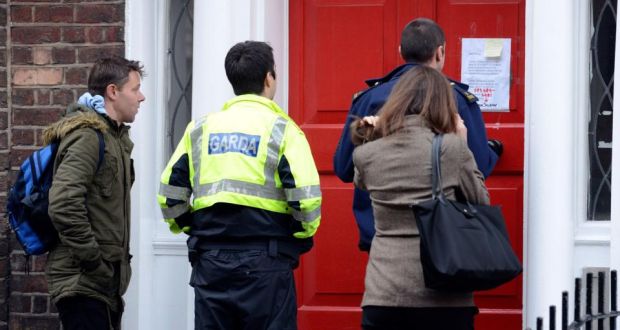 Language schools and teachers are fighting their own grounds as teaching moves online
The language school industry in Malta is not happy with the teachers Union. Newspaper stories have carried Union reports of unpaid teachers working online, reported in our last issue or, as highlighted here, the government cutting financial assistance for those on zero hour contracts. The industry is fighting back.
"Beyond Sensationalism" screams the headline on the website of industry regulator, the ELT Council, which reports that it has checked that the government has processed teachers claims for financial assistance. Something it trumpets, somewhat sensationally as "tangible action from those who have the ELT industry at heart."
Like language schools across the world, the Maltese ELT industry has been crippled by Covid-19. Many schools are facing bankruptcy as travel bans deprive them of students and they are forced to scrape by with any money they can make by offering classes online.
As sympathetic as I am to the plight of language schools in Malta, and indeed language schools around the world, I think it is worth pointing out that the one thing you need to teach English, even online, is, in fact, teachers.
A language school without teachers is just a form of rather expensive childcare or a way for adults to waste hours of their leisure time when they could have been in the bar. Teachers are at the heart of the ELT industry, they are, to purloin a Covid phrase, Key Workers.
If there is one thing we have learned from Covid is that in normal times key workers are overlooked, underpaid and on zero hour contracts. Often seen as semi-skilled and easily replaceable – until trouble strikes.
In the UK, language teaching giant EF has been busy making staff redundant, according to a story in the Financial Times. But according to the TEFL Workers Union they are holding on to their permanent teachers, as its long-established online language courses are booming.
EFL Unions are on the march in much of Europe and from a teacher's perspective they seem to be succeeding: the Irish government is setting industry terms and conditions, and  in Malta the regulator is checking that teachers are getting paid.
Meanwhile in the UK, a Court has ruled that whether 'freelance' teachers were members of a militant Union, or were caught up in a militant campaign, was irrelevant to determining their status as a worker (they were), nor their entitlement to holiday pay.
At the Gazette, our position has always been that we are not pro-Unions and anti-language schools, but anti language schools, or any other employers, which break the law. In countries where the accrediting body does not regulate terms and conditions, check the accredited school is following employment law, or take action when schools break it, our advice to teachers is to "join a Union. It can save a fortune in legal fees."
Are Unions prone to sensationalism? Of course. It's what gets their story into the press and the consciousness of the public and the politicians. Irish language schools lost their struggle to stop the move to set legal terms and conditions for teachers the day when a picture appeared in the press. It featured a young recently married couple, the wife heavily pregnant, standing, just before Christmas, outside their school which had closed suddenly without paying them.
But language schools are not averse to a bit of shock horror sensationalism either. I've lost count of the number of language school owners in Australia, New Zealand, Canada quoted in the press as crying as they close their language school and warning that the industry will not survive. Maltese language schools hit the headlines as early as March with figures showing that closing the language schools for Covid could cost the country millions of Euros a month.
And good on them for doing it – they were right to fight to save their businesses. Just as teachers were right to fight to be paid for working online.
But what will happen when the crisis subsides enough for the surviving schools to open? Will teachers still be joining Unions? Or will they be lining up outside the schools begging for their jobs back?
It's a question of teacher supply. Unemployed graduates will be two-a-penny, but they may prefer to go and teach in China: a country which needs a quarter of a million EFL teachers and is prepared to shell out US$2000 a month, plus subsidised accommodation and a free EFL course.
If you can't get qualified teachers, can you get away with less-qualified ones? Will the governments and regulators agree to drop the qualifications or work visas that teachers need?
That too may depend on the headlines. Recently, the UK government turned down a request by the EFL industry to provide special, short-term work visas post Brexit to bring in European EFL teachers to work in summer schools. British teachers won't do it for the money being offered. Nobody in the industry seemed to understand why the government wouldn't agree. After all, they had allowed it for foreign fruit pickers – because Brits won't do that either.
But the UK press doesn't see teachers as cheap unskilled seasonal labour and as a journalist I could just see the headlines the government feared. "UK schools fly in Poles to teach English." Sensational!
Image courtesy of Irish Times