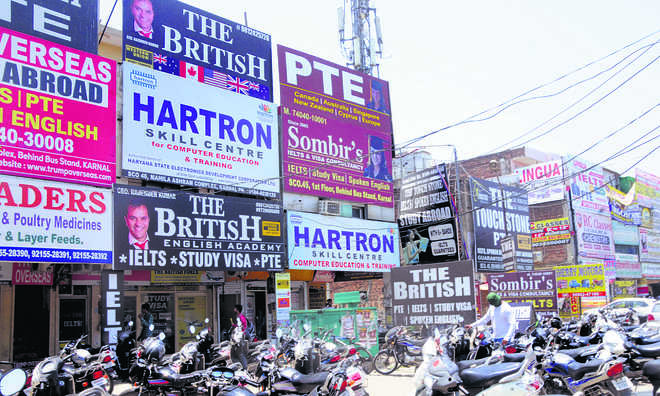 The ancient tradition of Indian arranged marriages has taken a new twist among matchmakers in the northern state of Punjab, where "Ielts brides" – women with a high Ielts score, are much sought after.
In the agreements between the couples' families, drawn up by matchmakers, the bride agrees to take the Ielts exam, recognised for both students and immigrants (the US, Canada and Australia are particular destinations of choice, with the latter seen as the most liberal on allowing in spouses of students).
The bride can then obtain a visa to study in an institution abroad – the husband's family pay the fees. The husband follows, so the couple can settle in an English-speaking country. Hundreds of Ielts coaching centres are reported to have opened in Punjab on the back of this "Ielts brides" market.
Deutsche Welle reports that some pre-nuptial agreements between families even specify the husband can divorce if their wife doesn't get the required Ielts score for a visa.
Image courtesy of Tribune: Sayeed Ahmed