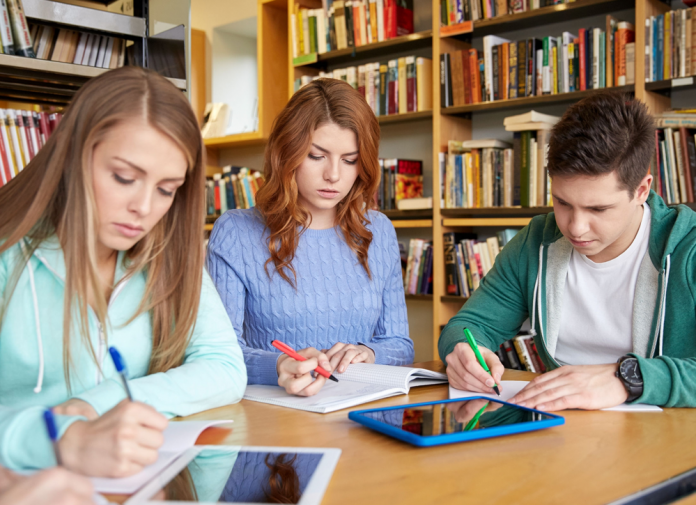 Olga Lantovou and George Fesakis from the University of the Aegean, Rhodes, Greece added augmented reality (AR) to a board game for young English language learners to see how gamification in general, and AR in particular, affect the emotional and cognitive components of the learning experience.
Motivating students to revise vocabulary is not easy, and motivating younger learnerscan be especially challenging. Lontovou and Fesakis designed and handmade a board game called 'Pirates ARrrrgh!'aiming to help Greek 8-year-olds learn and revise English vocabulary. In this game, Miss Spell is trying to get her young pirates to use English vocabulary by playing for hidden treasures found on four sets of cards: yellow cards ask pupils to Spell it! (translate, spell and pronounce); red cards ask 'What's this?'; blue cards present challenges, e.g. 'Do you like spaghetti?' or 'Sing the alphabet'; and green cards command pupils to 'Name four', i.e. four related English words.
Two versions of the game were offered – one conventional board game and one with cards using AR. The 'auras' augmenting the cards were placed using an app freely available to educators, HP reveal (which was previously known as Aurasma). The images were also freely obtained either as clip art or from the HP library of 3D images.
The children were especially keen to play the AR version and competed to be in that group. For the pilot, 26, 8-year-olds were put into two mixed groups of 13 and tested on their attitudes, experiences and vocabulary before and after playing one version of the game for around 40 minutes.
Both groups significantly improved their vocabulary test scores but there was no significant affect of adding AR to the game. A larger scale study would be needed to explore this further, but clearly gamification in both cases did lead to a positive learning outcome.
Despite eagerly competing to use the AR version of the game, however, some children expressed significant negative feelings about their experience after playing. A detailed analysis of both the questionnaires and video of the game-playing revealed that this was due to increased competitiveness when playing the AR version – especially for boys.
The increased competitiveness led to more intense feelings generally and some feelings of anger, especially when facing set-backs such as 'Return to Start'. The boys asked that this setback be removed from the AR version before playing the game again, as it was too frustrating. The authors noted that children expressed 'bitterness at not winning the game and not their assessment of the game'.
This has useful implications for designing games using AR that may evoke different emotional responses than more conventional games. There is support here for advocates of more co-operative (rather than competitive) gamification in the classroom – an approach which could also support social and emotional learning strategies – surely a winwin all round.
REFRENCE
■ Lantovou, O & Fesakis, G. (2018) The effect of an augmented reality board game on English vocabulary development.' In Ciussi, M (ed) Proceedings of the 12th European Conference on Games Based Learning (EGBL 2018) UK, ACPIL, pp. 316-324.
Image courtesy of Library