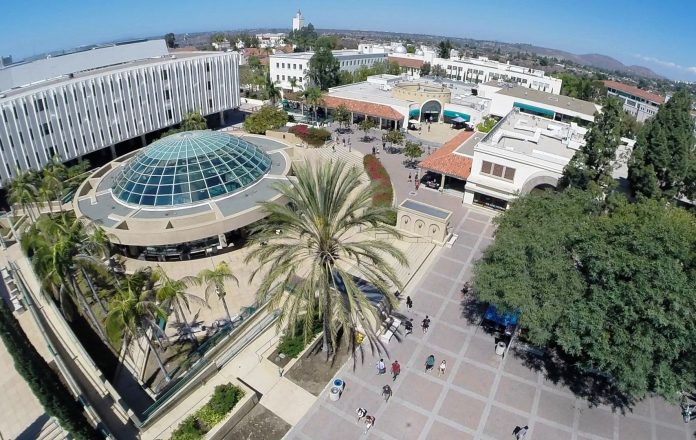 The Intensive English Program (IEP) sector, which includes pre-university intensive English language courses in the US, continues to shrink, according to 2018 figures released in May by the International Institute of Education.
There were some 78,000 international students at around 400 IEPs in 2018, a 10 per cent drop from the previous year. But the fall was not as dramatic as that seen in 2017, which saw around 20 per cent fewer students than in 2016.
Last year, numbers were up from the top two sending countries, China and Japan. The next three most important markets were Saudi Arabia, Brazil and South Korea. Italy was the only European country in the top ten.
Students are also spending less time on the programmes, which traditionally ran for a full academic year. Some universities have responded by laying off teaching staff or switching them to shorter, non-tenured contracts.
Anecdotal evidence suggests that the demand for traditional, year-long academic English courses has been undermined by the emergence of 'foundation years.' These combine English language classes with courses in academic subjects run by so called Pathway providers, such as the UK's INTO, and Australian giant Navitas.
The US private language school market in major tourist destinations has also been hit by falling numbers, leading to a spate of high profile closures.
The Boston Language Institute closed suddenly in January this year, prompting an investigation by the Massachusetts Attorney General. The Inlingua Florida schools shut suddenly in November, after its franchisee became embroiled in a complex bankruptcy court case. Last December, the EC group acquired the Embassy chain and closed the four remaining US Embassy schools.
In the latest development, New York language school The American Language Communication Center (ALCC) announced in early April that it would close imminently, giving its students four-days notice to transfer to another school and keep their visas.
The notice came four weeks after the school received an eviction warrant on behalf of its landlord for non-payment of rent, taxes and utilities. Chaotic scenes followed as students – many of whom had recently paid for ten-week English language classes – scrambled to obtain documents allowing them to transfer to another language school and keep their student visas.
A letter from ALCC management told staff they were "not able to make any refunds." The New York State Department of Education told The City that ALCC is liable for refunding all students enrolled at the time of closure, and the State's Tuition Reimbursement Fund will meet these costs.
CASE STUDY: SAN DIEGO
Following changes in the US market, May 2019 saw San Diego State University's American Language Institute lay off its 12 full-time ESL instructors and programme directors, citing declining interest in year-long intensive English programmes and a "rapid change" in the nature of access to higher education.
The American Language Institute at San Diego State University (SDSU), which has operated intensive English language
programmes for 20 years as part of the College of Extended Studies, will remain open, with its four intensive English programmes reduced to just one.
A university spokesperson told the Gazette that SDSU had seen an increase in international enrolments, which have risen 44 per cent to some 1900 students since 2013. But higher levels of English among international students and a demand for 'just-in-time programmes' has meant less demand for long-term programmes.
"Due to the changing ESL environment…, the College of Extended Studies adjusted its American Language Institute's workforce to be flexible to meet the more on-demand nature of this evolving segment. This did include elimination of full-time instructor positions," a spokesperson confirmed.
"However, SDSU will continue to offer its excellent ESL courses through the American Language Institute," she added. Press reports suggest that part-time ESL teachers on short contracts have been hired to replace the 12 full-timers who were laid off. In the US, the use of part-time 'adjunct' teachers has increased across the university sector. English language teachers, many of whom commute between different universities, are often referred to as 'freeway gypsies'.
A statement from the Dean of the College of Extended Studies, and the Director of the American Language Institute confirms that, "While personnel changes occurred in May 2019, the Institute remains open, and … will continue to serve English language learners and adult learners from countries around the world. English as a Second Language at the ALI has been restructured this summer to help students feel more closely connected to their peers, and to provide greater diversity in the classroom."
Image courtesy of SAN DIEGO STATE UNIVERSITY