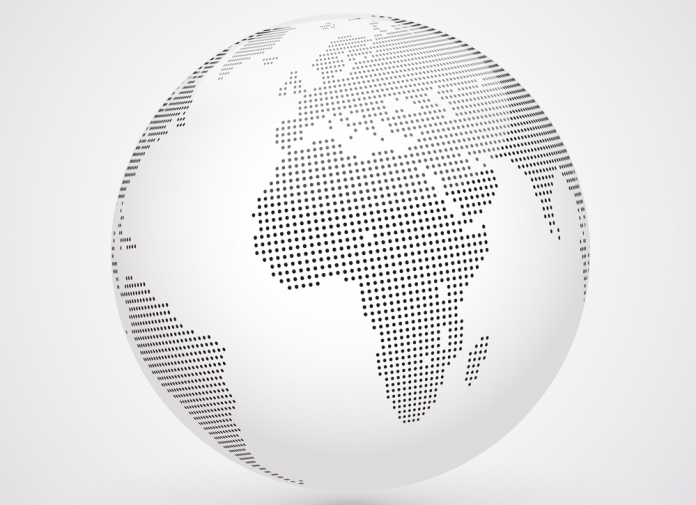 The Gazette editorial team's selection of ELT news from around the world
IRAN:
The British Council has confirmed that it is "sadly, highly likely" that the unnamed Iranian sentenced to 10 years in an Iranian prison for espionage was Aras Amiri, who was arrested while visiting family in Iran.
She allegedly confessed to "cooperating with Britain's intelligence agency," according to official news agency Fars. Following threats and intimidation of some of its staff based in Iran, the British Council suspended operations in the Islamic Republic in 2009 and its English teaching activities there ceased. British Council chief executive Sir Ciarán Devane said that Amiri worked in London in a junior role, supporting the contemporary Iranian art scene in the UK.
TAIWAN:
A British English teacher who bit a Taiwanese policeman as he was arrested for being drunk and disorderly on the Taipei Metro, already had a record, Taiwan News reports.
The teacher, named only as Chandler, was previously arrested for stealing clothes from an H&M store in February last year, and for a drunken altercation with a bus driver in 2017, according to a spokesperson for Taipei police. The British national claims to be an English teacher at a local cram school although police stated that their investigations showed his visa had in fact expired.
Chandler has been transferred to the Shilin District Prosecutor's Office on charges of Assault and Interference with Public Function, according to press reports.
AUSTRALIA:
Australia's universities are waiving their own published English language requirements in order to recruit more international students, according to broadcaster ABC's Four Corners investigation. ABC found international students using translation apps on their phones, while some Indian and Nepali students were admitted with a "Medium of Instruction" letter stating they'd studied in English, instead of evidence of proficiency.
Following changes to the student visas regime in 2016, applicants can now show evidence of English proficiency to their university, and no longer need to provide evidence to Australia's Education Department. Universities were allowed to maintain their own English proficiency admission criteria, with discretion to waive these. ABC has seen emails from one university, advertising to an agent that it "will be waiving the English condition''.
UAE:
The United Arab Emirates has launched a major recruitment drive in India to find 3,000 English-speaking teachers for Emirati state schools.
As part of this initiative, teachers' salaries have been raised to 16,000 dirhams a month (tax free), about ten times what teachers can expect in India.
It sounds too good to be true to many Indian teachers, some of whom have been victims of recruitment scams luring them to Dubai and Abu Dhabi. Recruiters have to explain to potential applicants that no, this is not a scam, but they will need good English.
The recruitment drive follows a curriculum shake-up announced last September which increased the teaching of English and English-medium science in Emirati state schools.
SOUTH KOREA:
A New Zealander who lost her teaching job at a state school in Ulsan, South Korea, after refusing to take an HIV test is suing for damages after Korea rejected a recommendation on her case by the UN International Committee on the Elimination of Racial Discrimination.
Lisa Griffin tested negative when she took an HIV test, a requirement for foreign teacher visas introduced in 2007, but declined to take another test to renew her contract in 2009, saying it discriminated against foreigners. Her contract was not renewed, she left Korea and now teaches in the US. Griffin is claiming a year's lost wages but the Korean government rejects her claim, saying the HIV test, which is no longer a visa requirement, was "proportionate," and that the statute of limitations on her claim has expired.
UK:
There has been confusion over government policy on university fees for EU nationals after Brexit. News website Buzzfeed UK reported at the end of April that UK Education Minister Damian Hinds was planning to charge new EU national students the same rate as currently charged to non-EU students, starting from academic year 2021-2022.
Under current EU treaties, EU nationals in the UK pay the same "home fee" rate as UK residents – currently capped at £9,250 a year for undergraduates. There is no cap on fees for non-EU students, who can pay up to £25,000 a year.
But days after the Buzzfeed report, during questioning by MPs in the House of Commons, junior education minister Chris Skidmore clarified that while the government did not rule out a fees hike, a decision had not yet been taken. Hinds promises an announcement "soon".
ISRAEL:
Ninety thousand ultra-orthodox school students in Israel are now excused from studying the national curriculum for English and other key subjects, according to documents obtained by The Marker newspaper.
The number of high school level yeshiva, or orthodox schools, exempted from the high school matriculation exams doubled in the last decade, despite attempts by the government to increase the number of ultra-orthodox, or Haredi, Israelis entering the job market. Haredi men prefer to devote their time to studying the scriptures,
Haredi girls, who are expected to work when they leave school, are more likely to get a general education than boys, according the Haaretz newspaper.
New ministry rules approved last year allowed yeshiva to teach Yiddish instead of English, although the latter is required for most highly-skilled jobs.