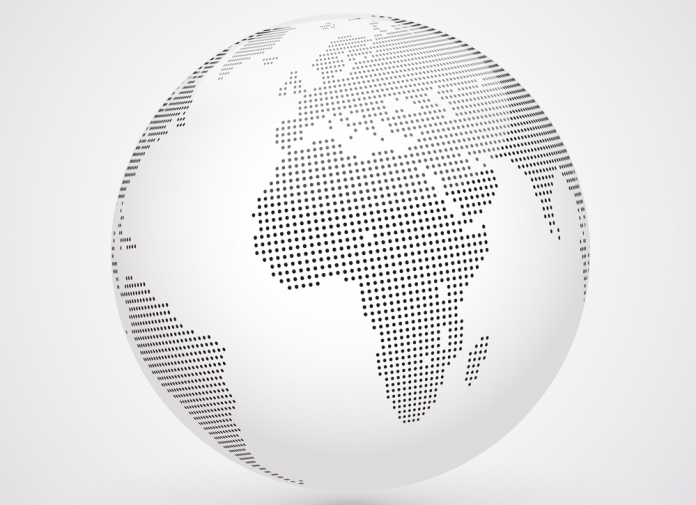 Gazette news editor Matt Salusbury's selection of ELT news from around the world
USA:
Provision for English Language Learners (ELLs) in Chicago's public school system was included in the terms of the Tentative Agreement between the Chicago Teachers Union (CTU) and Chicago Public Schools, which ended an 11-day strike by 25,000 of the Windy City's teachers in November.
Chicago is the third-largest school district in the US, with one-fifth of its 300,000 students designated ELLs. Under the Tentative Agreement, there will be, "more support for our English Language Learner and special education students," according to CTU vice-president Stacey Davis Gates, with more teachers dedicated to ELLs. Teachers who take an ELL "endorsement program," leading to an ELL specialist qualification, will also have half their tuition fees reimbursed as part of the deal.
Other concessions won in the strike include a nurse and social worker in every school, more money for teacher recruitment, and $35 million to reduce class sizes.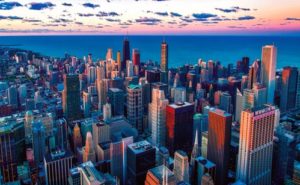 LITHUANIA:
The first British international school to open in Lithuania has been officially recognised by the Lithuanian Government. The British School Vilnius (BSV), located in the Baltic state's capital, secured government approval on 30 October to teach the English National Curriculum, as taught in England. The BSV's headmaster, Andrew Prosser, told the Gazette that this recognition will "enable us to cater for both Lithuanian and expat families."
The Baltic News Network (BNN) website reported that, prior to the recognition, the BSV operated as an "establishment of informal education." Prosser explained that the school officially opened in academic year 2019-2020 with its "first cohort of children from Nursery to Year 4" Primary school classes for Year 5 and Year 6 will open in 2020, with a secondary school opening the following year. (Year 4 is for pupils aged eight to nine.) BSV's head of the reception department (for four- to five-year-olds) told BNN that all classes would be in English medium, except for Lithuanian and Spanish language classes. All the current teaching staff are qualified in the UK with previous experience of teaching the English National Curriculum.
Primary school classes for Year 5 and Year 6 will open in 2020, with a secondary school opening the following year.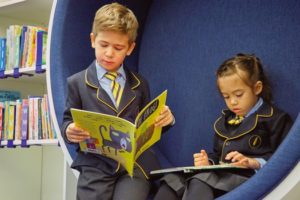 IRELAND:
A non-profit organisation whose mission includes, "promoting the contribution of older people," recently began a new academic year with free conversational English classes for over 3,800 migrants, including Syrian refugees. They are taught by 1,100 trained volunteer tutors in 132 branches across the Republic of Ireland.
Anne Dempsey, communications manager of Third Age, which runs the Fáilte Is teach English teaching programme, told the Gazette that the programme started in 2006 in County Meath (North of Dublin) after a South American woman was spotted out shopping, helped by her young son. The programme went national in 2008.
After several days' training, tutors can receive support through refreshers and online forums. According to Dempsey, the mixed ability classes of small groups or one-to-one are, "very person-centred," and reflect student needs. Classes can include CV preparation and employment assistance. Tutors tend to be in the age range of 40s to 70s and are "mostly middle aged," says Dempsey. The migrant students are younger and she adds that, "the intergenerational contact is important."
NIGERIA:
A critically-acclaimed Nigerian film nominated for this year's Oscars in the Best International Feature category has been disqualified for having too much English in it. Lionheart – Nigeria's first Oscar entry – has around 77 minutes of English dialogue and just 11 minutes in the Igbo language. Hollywood's Academy of Motion Picture Arts and Sciences rules that films in this new category (formerly Best Foreign-Language Feature) must include a, "predominantly non-English dialogue track". Nigeria's literati have pointed out that Nigerian English is their country's official language.
A feature film from Austria, titled Joy, which tells the story of
immigrant Nigerian sex workers in that country, was later also disqualified from the Best International Feature' Oscars category, as only about a third of its dialogue is non-English.
CANADA:
A French national working on a PhD in the Canadian province of Quebec had her permanent residency application rejected because one chapter of her French-language PhD thesis was in English. While French is the language of Quebec, English is also an official language of Canada.
Emilie Dubois, a cellular and molecular biologist, applied through the Quebec Experience programme, which offers fast-tracked permanent residence to those with work experience in the province. Dubois was initially informed that her "level of French wasn't adequate," reported the National Post. Dubois reported that she had received a letter ruling that she didn't speak sufficient French, "because your thesis is considered to be written in English." Her one chapter in English was based on an article in an English-language journal.
Following an international outcry, Immigration Canada reversed their decision in November and sent Dubois the document needed for permanent residence. Quebec's government later softened Quebec Experience's French language requirements.
LEBANON:
Ismail Ajjawi, a Palestinian student resident in Lebanon, finally arrived to take up his full scholarship at Harvard on his second attempt. Ajjawi, who had been awarded the scholarship by US-based educational NGO Amideast, originally landed at Boston's Logan Airport on a student visa in late August.
Ajjawi was detained on arrival and had his phone was confiscated. Immigration officials told him they had found social media posts on his phone which were allegedly "against America,"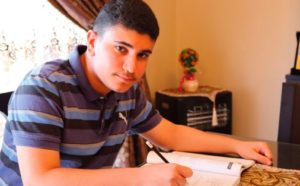 according to stories in the US press. Ajjawi's visa was revoked and he was deported.
Led by the President of Harvard, Lawrence Bacow, university officials lobbied the US government for his reinstatement. Back home in Lebabon, Ajjawi was aided by a lawyer funded by Amideast, and support from Education USA's Beirut office. He was eventually issued with a new visa in time to be admitted to the university before term began.
In a statement, Amideast President Theo Kattouff said, "We are pleased that Ismail's Harvard dream will come true after all. Ismail is a bright young man whose hard work, intelligence and drive enabled him to overcome the challenges that Palestinian refugee youth continue to face."
CHINA:
Chinese young-learner specialist, Happy Goal Kids Education, closed its doors in November, according to Chinese website Sixth Tone. The chain, which specialised in teaching 3-to-12 year olds, had 40 schools across the country, according to its LinkedIn profile.
The owners of Happy Goal told Sixth Town that parents had begun to demand their prepayments back following the collapse in October of Web International, one of the country's oldest blended-learning providers. Web International were the original owners of Happy Goal.
A crackdown by the government on English Language schools and other private education providers has led to a number of closures, but more may be on the way. Minister of education, Chen Baosheng, is reported as saying that, as of March 2019, more than 400,000 training organisations had been investigated. Illegal practises were found in more than 273,00.
Images courtesy of Library, PIXABAY, BRITISH SCHOOL VILNIUS, THIRD AGE, WIKIPEDIA/GENEVIEVE NNAJI and UNRWA