'The Oscars of English Language Teaching' are now in their eighteenth year. Matt Salusbury introduces the 29 ELTons 2020 finalists across five categories
The household names of ELT publishing are well-represented this year. There are four finalists from Macmillan, four from Pearson and one each from Oxford University Press (OUP), Cambridge University Press (CUP) and National Geographic Learning.
Alongside the ELT giants are local heroes and small presses from countries including Nigeria, the Netherlands, India and a consortium of Italian NGOs – one of several crossovers between ELT and organisations promoting social justice, and more.
Brazilian, Mexican and Spanish providers also turn up with noticeable frequency, but small independent UK publishers dominate the teacher resources categories.
Excellence in Course Innovation
With the one exception, all the entries in this category are course book series. Starting with Evolve, a six-level series from CUP. It includes mobile-friendly online videos of real students responding to discussion questions, providing 'near-peer' role models.
Also taking a bow is Macmillan Education's Global Stage a six-level series for young learners with a 'dual approach,' incorporating a Language Book and Literacy Book at each level.
Macmillan makes another appearance with Mimi's Wheel, three levels for pre-primary school children, featuring meerkat characters.
Also for young learners is Brazilian publishers Richmond Kids' Web. Its digital components include mobile games and different activities at each stage of growing up. There are even Kid's Web puppets.
Brazil makes another entry with Learning Factory's New Magic Minds! This emphasises the development of learners' spatial, cognitive, social and emotional skills.
Pearson ELT Canada takes a bow with Literary Horizons: Analysis and Essay Writing, a course book for advanced young learners aimed at written English.
OUP have teamed up with photographic agency Blink to produce Wide Angle, an American English series for adults. It includes interactive videos and content from
Blink, together with 'the stories behind the photo' – award-winning photographers talking about their images.
Local Innovation (in partnership with Cambridge English Assessment)
There are a wide variety of entries from across the globe, starting with a book from Nigeria, I am not naughty – I really really mean it! by Basirat Razaq-Shuaib, with the Winford Centre for Children and Women. This book follows the struggles of a school-age boy branded as 'naughty' but in fact living with ADHD.
India makes the shortlist with Reading Genius – Bilingual Stories, from Pratham Books. The series takes well-known stories and turns them into bilingual English-Tamil readers (supported by videos).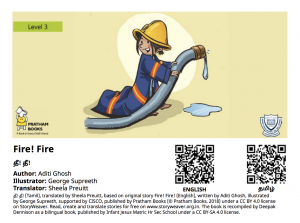 From Sri Lanka comes Sciencepedia, from Shehani Gamage, M. Kodithuwakku, and Dr. N. Wickramasinghe, with the National E- Learning Center. This science comic book combines visually attractive reading material with problem-solving.
In the coursebook corner we have Pearson Educación de Mexico's Starfish, a three-level pre-school series based on the principles of UNESCO's Five Pillars of Education.
Finally, a Brazilian-Singaporean collaboration, Garden Project – Brazilian Edition by Angelica Manca. This is project- based learning curriculum for a Brazilian context. It has material based around nature, and plenty of activities outside the classroom.
Innovation in Learner Resources
Produced in co-operation with a number of Italian charities, the Real Lives graded readers series tackles subjects including global citizenship, inclusion and diversity. From Italian publishers ELI Publishing, with Terre des Hommes Italia, VIS (International Volunteer Service for Development), ActionAid International Italia and GUS Italy
Another resource developed in co- operation with a charity, in this case Ufi Charitable Trust, is Readable, from Switzerland-based Playlingo. The app is designed to motivate learners through stories told in the form of chat messages in English, graded to the reader's level.
After many years working with refugee doctors, British medic Dr Stephen J Nickles, and co-author Norman Whitby have self- published Doctor: English writing skills for clinical practice and the Occupational English Test, a self-study course for non-English speaking doctors and healthcare professionals in the UK.
From Latin America comes Be Mindful (Elementary and Junior High) from UNOi – part of Grupo Santillana Mexico. This series provides training for self-knowledge, decision-making, self-care and resilience through English.
Finally, from Pearson and the BBC a free- of-charge online project for secondary schools, C Live Classes, which uses the BBC's authentic materials for discussions held in a closed Facebook group, backed by expert teacher trainers.
Digital Innovation
Apps are the name of the game this year. First up is a free app, Word Up, from UK-based Geeks Ltd., which boasts two million downloads in its first six months. It chooses words that are most relevant by ranking all the words in the English language by usefulness.
Next comes Navio, a learning app from Macmillan that includes gamified English language learning, automatic grading and a flash card and test generator.
China has produced Learning Sugar, Beijing Educapple Technology Co.'s course for Chinese students aged three to ten, which incorporates 'AI foreign teachers', animated games and speech recognition.
Next in this app-fest is a Spanish/UK collaboration by Busuu, called Busuu Smart Review. This is a language revision app that lets users review their learning.
Finally, the only online course to make the cut, Journey 2 Basic Skills, from Klik2Learn, in partnership with City of Glasgow College.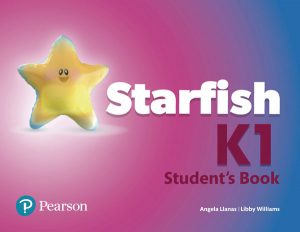 Innovation in Teacher Resources
Social Justice takes centre stage in this years' entries for teachers, The NO Project ELT Teaching Resources, a UK-Greece collaboration with The Rights Lab. This is a series of ELT resources – including lesson plans and true stories – on the theme of human trafficking and modern slavery for students aged 16 and up.
There is also a nomination for the ELT Footprint Community, a web-based community located in Spain and dedicated to finding ways for teachers to reduce their environmental footprint.
Special Educational Needs are in the spotlight with Dyslexia Bites, by UK-based Martin Bloomfield. This is a guide for teachers supporting the estimated 15 per cent of students with dyslexia.
Those looking for free resources can head for Pearson English's GSE Teacher Toolkit, a free online database of learning objectives, grammar and vocabulary.
For teachers of young learners comes PEPELT – Picturebooks in European Primary English Language Teaching, by Netherlands- based Tatia Gruenbaum. This is an online guide to help select English-language picture books.
For those interested in critical thinking, the judges have selected National Geographic Learning's book Critical Thinking in ELT and Hacking Creativity: Techniques, Exercises and Activities for the Creative Language Classroom by Peachey Productions is a resource book for teachers.
British Council media relations officer Vicky Nelmes told the Gazette they plan to make this a face-to-face event, "if we can gather safely in London".
Images courtesy of British Council, Pratham Books, Pearson and Macmillan Education