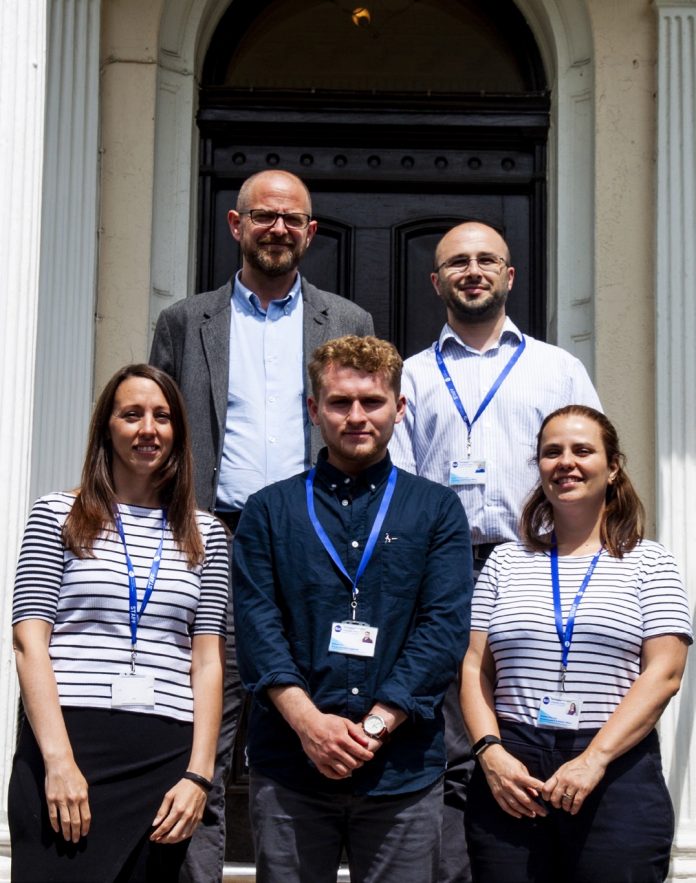 ELC Eastbourne is the second school that John Veale has taken up the EL Gazette rankings. He tells Melanie Butler the secrets behind his success
John Veale is like a good football manager – he has taken an EFL 'team' up the rankings not once, but twice, and with two very different 'clubs'. But in EFL, as in football, not all good players make good managers.
Veale's early EFL career was fairly conventional: teaching in Japan, Spain and London, and he started a Masters degree. So how did he make the shift into management?
"Luck mostly, I landed a job at ARELS – as English UK was called then – and that is where I started to learn about the complexities of the world beyond the classroom.
It is surprising what you pick up and who you meet while stacking chairs at an agent's workshop like Study World…''
John's first job as principal was at a brand-new school in Brighton. He now runs a school that was founded in sedate Eastbourne in the 1930s – how does that feel?
"ELC Eastbourne certainly has the feel of a grand old school, the new chandelier fits right in. There is a strong academic background with a group of experienced teachers and staff who empathise with students. The academic support overall is very thorough and we work hard on making the environment a comfortable one.
"There aren't many schools where the staff room door is open and students 
can be beckoned in for a chat."
I personally enjoy working on the range of courses we have from Summer Vacation to Fifty Plus, so we work with many different ages as well as cultures. Every day is different."
And the move from Brighton to Eastbourne?
"Eastbourne is on the up as a seaside destination, with a renovated town centre, and there is lots to do and see. At the same time, it offers something quite distinct from the hubbub of Brighton or other larger centres."
We are within easy reach of London of course, so it is easy to pop up and see the sights. But then rather than get the tube back to Zone 5, you can escape back to the South Downs National Park. You are surrounded by iconic countryside, where the air is clean, queues rare and the pace calmer. Eastbourne offers a real slice of English culture; no wonder Sherlock Holmes retired here to keep bees."
John went from working for a commercial chain to being part of an established not-for-profit trust. I asked him what was the biggest difference he found in working for an educational trust.
"The school I helped to set up in Brighton was not a large commercial chain at the time and never had that feel. But having worked in different places, it is clear that ELC is a seasoned organisation; it has worked out who it is and why it's here and is comfortable in its skin."
It was this sense of educational tradition that drew him to the job.
"Before I joined, staff at ELC had recently gone through a process of defining their mission statement and values. It may sound cheesy, but the results won me over.
When we go through inductions for new staff, we even use words like 'community', can you imagine?"
And at ELC Brighton the mission statement is not just words on a piece of paper. This is a school with an ethos.
"There is a concerted effort to put these values into practice through how we work, too. It helps when you see the scholarships and other charitable work ELC contributes to. Perhaps this lies behind the enduring success of ELC over the years, it is ingrained in the organisational culture. There aren't many schools where the staff room door is open and students can be beckoned in for a chat."
Both in Brighton, and now with ELC Eastbourne, John has taken his team to the top – both are EL Gazette Centres of Excellence, based on British Council inspection reports.
So, what, in his varied experience are the three most important things to focus on to create an exceptional language school?
"Listen to your customers, enjoy yourself and read the Accreditation Unit's criteria, requirements and additional guidance document carefully. Those nice people at the British Council Accreditation Unit have spelt it all out for you far better than I ever could."
If you want to become a Centre of Excellence, as John Veale knows, you need to play by the rules.
Image courtesy of ELC EASTBOURNE