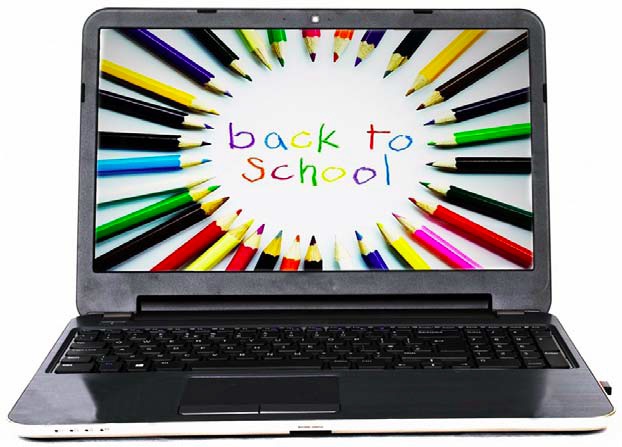 A review signposts issues for both instructors and students
The pros and cons of online TEFL training are outlined in a review by Dong-shin Shin and Hyun- Sook Kang of the Universities of Cincinnati and Illinois State, USA. They highligh both advantages and disadvantages compared to conventional face-to-face courses, and ways to improve the experience and outcome for both student teachers and instructors.
Computer-assisted language learning is well-established for language learners but training teachers to teach a language is a comparatively recent but rapidly expanding phenomenon. In the mid-90s there were just 23 online language teacher education (OLTE) programmes but by 2009 there were over 120 – and by 2013 at least 186 institutions around the world were offering OLTE courses.
A typical OLTE course has no face-to-face tuition at all, and much of the interaction between both the instructors and students is asynchronous, although there are some blended courses combining, for example face-to-face sessions (real or virtual) and real-time chat rooms with the more common asynchronous wikis and discussion forums.
A different experience
Clearly the experience of both receiving and providing teacher training online is going to be very different to attending a bricks and mortar institution. There are also issues around the purpose of OLTEs and the way the courses and the students are evaluated.
The student body of any online course tends to vary a lot more, as students come from more diverse backgrounds and geographical areas.
Their aspirations are also likely to vary more. At present, most student teachers training online are aiming to work in conventional classrooms – but this is also changing as online teaching opportunities expand. In future, there may be a whole cohort of teachers who have no offline experience of either teacher training or language teaching.
The most difficult parts of the learning experience are the potential lack of social interaction, opportunities for improvised and informal learning opportunities – and practical teaching experience.
Including synchronous group work can help to build some sense of community and encourage interaction. But asynchronous interaction also has some advantages to be exploited. Students, especially more anxious students, can take time over their contributions and this can be particularly useful in developing academic writing and reflective practice. Online wikis and boards also easily facilitate peer-review and feedback.
Sociocultural factors also impact online interactions – as they do in the 'real' classroom. For example, in one study, Chinese student teachers felt unable to disagree with their Canadian instructors on an online discussion forum – and were also uncomfortable openly disagreeing with each other. Although this might well be the same in a 'real' classroom – the underlying discomfort is a lot less visible to the instructor: it can be hard to know just how your students are responding (or exactly what your instructor is asking for) in an online environment.
Differences for trainers
As a teacher-trainer, the OLTE is also likely to differ. Just as students may be signing in from all over the world – it is highly likely that the instructors are also more scattered and there may be no real-world campus as such. This may challenge the traditional role of the teacher-trainer as a mentor and both the instructor and the student may need to be more pro-active in establishing the necessary regularly scheduled communication.
In online teaching generally, there are often issues around parity between online and offline faculty with regard to status, wages and workload, and these issues can have a trickle-down effect on student satisfaction and outcomes. Good OLTE programs support their instructors, for example with ongoing virtual professional development opportunities and good technical support so the instructor is not dealing with the inevitable technological hiccups and help requests as well as teaching.
For OLTE programs more particularly, getting practical teaching experience can be difficult, particularly if students are enrolled from different countries where the institution may have no presence on the ground at all. One option is to offer online teaching practice – another is to ask the student to organise a local placement with a collaborating teacher. In the latter case the student can collect video recordings of their teaching and add their own reflections.
Considerations for students
As a student looking through the many OLTE options, the reliability and validity of their evaluation can be a major issue and one that is still not welladdressed by the TEFL industry. At present, online courses range from free MOOCs (massive open online courses) with informal certification to TESOL Masters from well-established universities.
The OLTE environmental context makes it difficult to simply transfer the accreditation system from a face-to-face course to the online environment, and educators recommended that TESOL accreditation should be suitably adapted when being delivered online. Going forward, OLTE assessment (of both students and the program itself) and accreditation will need their own industry standards.
At first glance, language teacher training may not seem the most promising candidate for online programmes given the central role of social interaction, mentorship and teaching practice, but given the world-wide demand, its expansion is inevitable. Some of the points above apply to most online courses, while others are more specific to OLTEs. Both future students and instructors would do well to bear these points in mind and ask how these points are being addressed by OLTE programmes under consideration.
REFRENCE
■ Shin, D-S and Kang, H-S. (2018) 'Online language teacher education: practices and possibilities.' RELC Journal, 49(3): 369-380.
Image courtesy of Pixabay