LanguageCert adds SELTs to their stable of online, paper and computer-based exams
On July 1st, the LanguageCert English language tests were taken in a Secure English Language Test (SELT) centre for the first time. Though well-known, these tests are new to the UK SELT system. As we explain on pages 19-20, these are for candidates who need visas for study and immigration, so security is part of their DNA.
LanguageCert is part of the PeopleCert group, which has delivered 5.5 million exams to 50,000 leading companies and 800 government departments, available either online with monitoring by a live invigilator, or as paper/computer-based exams at approved testing centres.
As we report on page 17, the use of online invigilating, or proctoring, is of increasing importance to university admissions officers desperately trying to verify test results from overseas candidates stuck at home during lockdown. But they also offer an additional product for language schools struggling to find their feet in their new online world.
And students like them too, according to Dr Michael Milanovic, Chairman of LanguageCert and a member of its Advisory Council.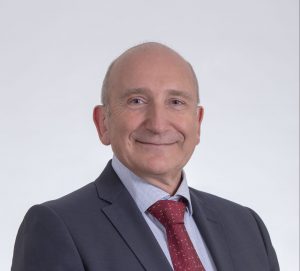 "Our research has shown that candidates really value being able to take an exam at a time and place that suits them," he explains.
The security checks described by Dr Milanovic are also impressive.
"Candidates are identified by an online invigilator through a secure ID process and are monitored unobtrusively throughout. All candidates install ExamShield, our award- winning security software, that locks down their device and ensures that strict security is in place throughout.
"Once connected to one of our online, carefully trained invigilators, further ID checks take place and candidates are asked to perform a 360-degree webcam rotation of the room they are in to ensure no inappropriate material is present."
Online tests may be as safe as Fort Knox but they do not qualify as a SELT. Under UK visa rules, all tests must be taken at a government- approved test centre. LanguageCert's SELT exams are offered through Prometric's Test Centre network. But the 'live' interactions are still part of the ELT experience for both the two-skill exam (Speaking & Listening) or four-skill exam (Listening, Reading, Writing & Speaking), which are regulated by Ofqual. The delivery format for Speaking exams is unique across the global SELT service and enables candidates to "interact in real-time with an online live Interlocutor at their chosen SELT Test Centre."
Needless to say, all test centres are Covid- 19 secure and have taken into consideration all the locally relevant Health & Safety government guidelines, such as cleanliness, strict social distancing practices and maintaining the safety of both applicants and employees.
"The whole approach is designed to make taking our exams as accessible and friendly as possible while maintaining security and offering international recognition," says Michael Milanovic, summing up the LanguageCert philosophy.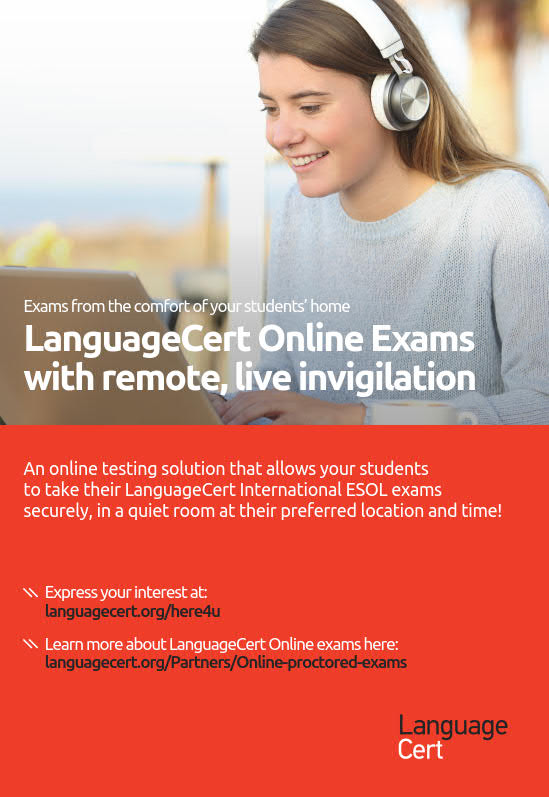 Images courtesy of LanguageCert and LANGUAGECERT