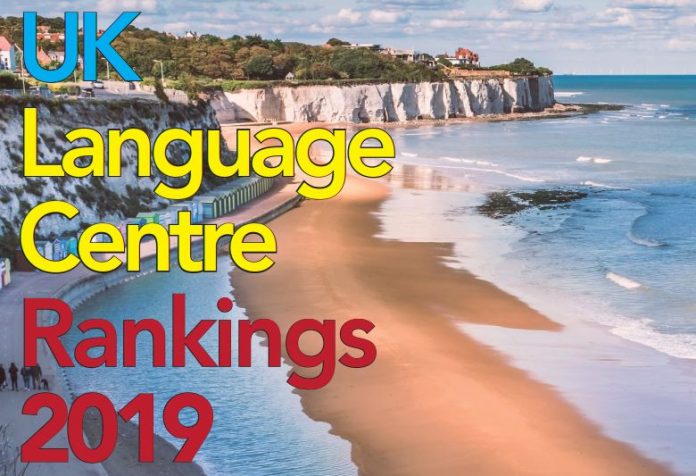 Across all sectors, the UK's language centres are improving, based on the latest reports from the British Council inspectors, reports Melanie Butler
Welcome to our new rankings, and congratulations to all our new Centres of Excellence.
So who has been on the move in our rankings and what does this tell you about the industry?
Among the year-round private language schools, it is the well established, family-run schools that have led the charge up the league tables. Two London schools, Victoria School of English and Kensington Academy, make their first appearance, as does ESP specialist MLS Bournemouth. Two 'grand old schools' in classic destinations also rose strongly: Studio Cambridge, recently acquired by Chinese education giant First Circle, and ELC Eastbourne, which features in our interview on page 46.
But when it comes to destinations, the top-scoring schools in less well-known locations have also come to the fore. So, congratulations go to Leeds School of English, St Brelade's, in Jersey and the Liverpool school of English, whose founder Maria McDonell explains on page 16 how the culture of a city can inspire a school.
The young learner specialists have made an even bigger splash. Summer Boarding Courses is the first summer operation to achieve a perfect score, with Discovery Summer on 14 points and Millfield Summer Course on 13, just behind. Stonyhurst's language school also joins the boarding school band of high performers.
Young learners have also produced our highest-riser as Broadstairs English Centre, which specializes in year-round school groups, has rocketed into the top 2 per cent, with its unique wrap-around learning approach (see page 16).
Wimbledon School of English Juniors flies straight into the top 10 percent on its first inspection, joined in the rankings by fellow summer schools UKLC, Churchill House and Regents, which joins British Study Centres as the only chain school with holiday operations to be named as an EL Gazette Centre of Excellence.
The chain schools had a relatively quiet year, with few major changes. Oxford House London entered the rankings, the first Australian-owned operation to do so, while Kings Brighton joins its sister schools in London Oxford in the rankings. EF Eastbourne makes its first appearance, while the Kaplan Bath and Torquay both went up.
Among the university language centres, Edgehill became our highest-ever scoring, newly-accredited centre, scooping 12 out of 14 strengths on its first inspection, and placing it just behind Liverpool, another new entry from the North West. Newly-accredited Chichester, Swansea, and our top-scoring pathway programme, INTO Queen's Belfast, also receive our congratulations.
Three Further Education (FE) colleges have also become new Centres of Excellence: Perth College, Scotland; Belfast Metropolitan in Northern in Ireland; and, in Wales, Pembrokshire College. Meanwhile, in England, the highest FE performer, East Sussex College, as our old friend Sussex Downs is now known, secures its position by scoring 13 areas of strength.
With nearly a third of all language centres now receiving strengths in 50 per cent or more of their areas in their British Council inspections, we can say for certain that the quality of EFL in the UK is growing ever stronger.
Click here to get a PDF of the EL Gazette UK Language Centre Rankings 2019
Image courtesy of GETTY IMAGES: CBCK-CHRISTINE