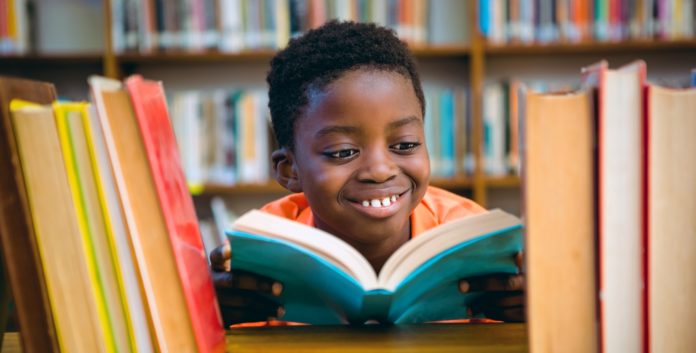 Classroom observation is key to course innovation, Mariela Gil tells Melanie Butler
Mariela Gil thinks reading and writing are essential skills, even for the youngest learners. It is, she tells me, "never too early to start developing literacy. Literacy development can start in the womb!"
"But Literacy is so much more than reading and writing skills. Our literacy practices are tied to our identities, to who we think we are. And school literacy practices unlock so much in society. They are key to accessing other subject areas apart from English and eventually to studying in the English medium."
It was observing teachers in the classrooms around the world that inspired her and her team to produce two course books for each level of her new project, Global Stage, one focussing on language and the other on the development of literacy.
Mariela and her team saw how much pressure teachers were under from parents and governments to include elements of Content and Language Integrated Learning (CLIL) and Global Citizenship into their lessons. What the teachers need, the course should provide, Mariela believes.
"The most satisfying thing about working on Global Stage was being able to incorporate ideas such as global citizenship so that it's woven into the course.
There are stories in the literacy book about a boy with autism, a girl who has to make difficult choices, they are really inspiring," she tells me.
But it's generally believed in ELT that reading and writing are transferable skills. If you can do it in your own language you can transfer that to English. So why teach them?
"Yes, they are transferable skills," she agrees, but, "you still need to practice them to internalise them! Also, there is an aspect of writing which is very cultural. So, in our writing lessons we included a model so children would know what is expected of them, a focus on mechanics so that they can practice…"
What about phonics? Global Stage has them too.
"Each of our Literacy book units includes a phonics activity in the book and then a phonics worksheet for teachers to download for extra support."
But as Mariela points out, this is a global course book, and different parts of the world have different approaches to phonics and the emphasis on it varies greatly. What the teacher needs, the course book should provide – and if other teachers don't need something, they can leave it out.
It's the same with grammar: some teachers like to give rules, others want students to work them out, so the interactive course book allows teachers to choose their approach.
That's cultural too, I point out. A lot of cultures, even in Europe, believe in explicit instruction and have an educational tradition of learning deductively from explicit rules. Others, like the Anglo Saxons and the Nordics, prefer implicit learning and inductive thinking, working out rules from examples.
"I hadn't heard that before," said Mariela, though she doesn't sound surprised. It fits in with the Global Stage philosophy of watching what teachers do and helping them do it better. "Who are we," she says, "to tell teachers what they are doing is wrong?"
"But why the emphasis on collaborative learning," I ask, "isn't that culturally specific, too?" Yes, there is a lot of emphasis on collaborative learning, particularly in the literacy part of the course. Isn't reading and writing naturally something you do by yourself?
Mariela does not agree. "I like the concept of literacy practices," she tells me, "because literacy doesn't happen in a vacuum. It's a social practice."
Process writing, too, works well when children work in co-operative groups, drawing on the different strengths of team members. "That form of writing is very cultural and needs to be practiced as well."
Watch what teachers do and help them do it better. Visible thinking, co-operative learning, process writing: if teachers want to use these approaches, Mariela and her team aim to help them.
"Who are we to tell teachers what they are doing is wrong?"
"One of things we saw," she tells me, "is that students were asked constantly to stand up and speak." So, the team set out to make the speaking sections of Global Stage as well-developed and complete as possible.
And everything is designed to be as transparent as possible. Structured, scaffolded, methodical. "Everything on the page for grammar, vocabulary, speaking, writing . . ."
Global Stage is a labour of love.
"This is a course that was loved by many, many people, from authors to editors to designers. A lot of people put their hearts and souls into it," Mariela tells me. "Just today somebody who was on the team contacted me. They are working in a different department now, nothing to do with language teaching. They just wanted to know how the course was doing . . ."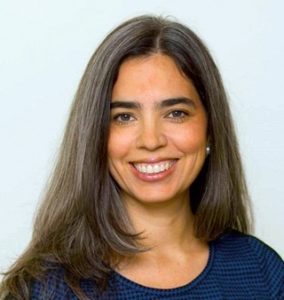 Mariela Gil has a Masters in TESOL and taught English in the US, Thailand and Mexico before joining Macmillan Education in 2002. She is currently Publisher for American English Pre-Primary and Primary. She is passionate about childhood development and learning, as well as creating the best possible learning materials to support teachers and students in the classroom.
Images courtesy of MACMILLAN and Library