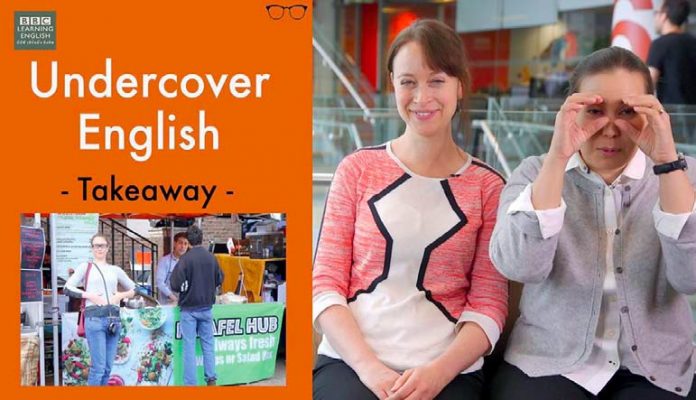 But the field for the 2019 ELTon awards is full of unfamiliar faces
The judges for this year's British Council ELT Innovation Award have eschewed the standard general English course in favour of Palestinian playwriting, a Portuguese TV personality, and 'simulated native speakers'. Results will be released later in June.
Employability is coming up on the inside in the Course Innovation category. The Open University is nominated for its online course Communication Skills for Business and Management and Capital School, Bournemouth has made it in for its project-based Future Success. This unique adult course features business skills workshops and collaborative working, culminating in the student team fulfilling a real-life brief set by a local business.
Also featured are a task-based course for workplace English in Widgets Inc from Atama-I, and task-based general English in On Task from Abax.
Taking the lead for young learners in this category is the five-level primary course Compass from Richmond Publishing, a US-style English Language Arts course which mixes life's big questions and gorgeous visuals with vocabulary, grammar and phonics.
For CLIL courses for secondary schools, however, we need to go to the Local Innovation category. Cambridge Science and Cambridge Social Science from Cambridge University Press were developed for the Madrid Bilingual Project.
Representing the Arts is The Hands Up Project playwriting competition for Palestinian schoolchildren.
Local teaching materials also feature prominently in this category: the Teach for Change Nigeria website offers step-by-step guides for teachers of language and literature; there are also resources for ESOL teachers working in UK prisons from the Bell Trust and De Montfort University, and a 12-week course, ESOL Stepping Stones, from LuCiD, designed to be delivered by children's centre staff to new mothers and their babies.
This year's most intriguing field, however, is probably to be found in the shortlist for the Innovation in Learner Resources, which features everything from the series of sixty-second videos English in a Minute, from Elton stalwarts BBC Learning English, to Falar (inglês) é Fácil written by Portuguese TV personality Cristina Ferreira, with help from the English Exam Centre and Cambridge Assessment English.
Digital Learning Associates started out with an apparently impossible aim to find authentic video materials which can work with learners at different language levels. The end result, Ready to Run, is a selection of original authentic videos in a range of styles suitable for students from A2 and upward. With full transcripts and teachers notes, this could well become a firm favourite.
Graded readers also lead the field in this category, but from two very different stables.
First is a series of titles based on Hollywood blockbusters from one of ELT's major publishers: the Marvel series from Pearson English Readers are full of stills from the movies and dramatic graphics, together with an audio CD. All bound to make them a hit with fans of the world-famous film franchise.
Those who like their plots more mysterious should try Stories Without End by Taylor Sapp. Published by small independent US publisher, Alphabet, all 24 stories – designed to be read by students from lower intermediate to advanced levels – end on a cliff hanger. The students' challenge is to provide the ending, in a reader series designed to promote writing skills.
Also galloping towards a bookshelf near you are the shortlisted titles in Teachers' Resource Category, with Teaching and Developing Reading Skills (Cambridge University Press), Teacher Development over Time (Routledge) and Understanding Teenagers in the ELT Classroom (Pavilion ELT). The indefatigable Richard Cauldwell from Speech in Action is coming up on the inside with a new book: A Syllabus for Listening-decoding.
Two new on-line professional development courses complete the starting line-up: Teaching English Online produced by Cambridge Assessment English and the delightfully named The Ultimate Guide to Teaching English as a Lingua Franca for ELT Professionals from TEFL Equity Advocates & Academy.
Finally, the Digital Technology category has a heavy focus on personalised learning. There are two offerings for mobile phones: EF's Immersion Challenge and Go Correct from Big Languages. EAL children from over 30 language communities can use Flash Academy to access curriculum-based lessons on a phone, laptop or tablet. While Laureate's English Simulations promises 'realistic conversations with simulated speakers.'
BBC Learning English sticks to video with its second ELTons runner, Undercover English.
The runners and riders for this year's ELTons may be a mix of familiar entrants and newcomers, but as we enter the final straight, who will go the distance?
Find out who the winners are by watching the ELTons Innovations Awards ceremony live online on Monday 10 June.
Image courtesy of BBC Learning English