Joshua Coffey of Concord College sums up forty years of summer fun
Concord College Summer School is 40 years old this year. What makes it special?
The college is stunning, and the Summer School is an amazing, fun environment to be in. From the hustle and bustle of planning, then preparing during the short time between main term finishing and summer school starting, I personally feel an anxious sense of excitement. I wonder if it's the same for everyone?
From the moment students arrive, it's a happy place to be.
I'm a huge fan of the staff – from the teachers to the sports team, every activity seems engaging. As a marketer, I'm often doing laps of the campus behind the lens of the camera, wishing I could get involved.
Concord is a boarding school where the majority of students are international. Is that important?
The college benefits from an international community. With more than 35 nationalities attending during main term and each summer course, we're able to provide students with the British boarding experience whilst learning to understand other cultures.
I think the mixture of nationalities and meeting new people creates a summer school full of excitement. You can actually feel the buzz. The sense of community makes it a place that students can feel at home.
For parents, safety and education are often the biggest concern . . .
As the standard of education here is so high, naturally the safety meets the same standards. That's why so many students return year after year for our summer courses.
Boarding parents are there for the students, day and night, and create a safe, homely environment. From my experience, all of the staff deliver the best possible care – whether it's student homesickness, health or wellbeing. Great education and safety go hand in hand, especially after 40 years!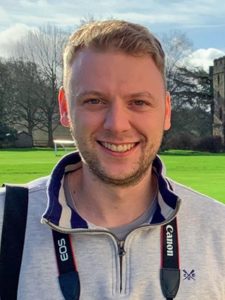 Joshua Coffey has worked for Concord College Marketing & Alumni Department, and as a Marketing Assistant for the Summer School, since September 2017.
Images courtesy of CONCORD COLLEGE and Library