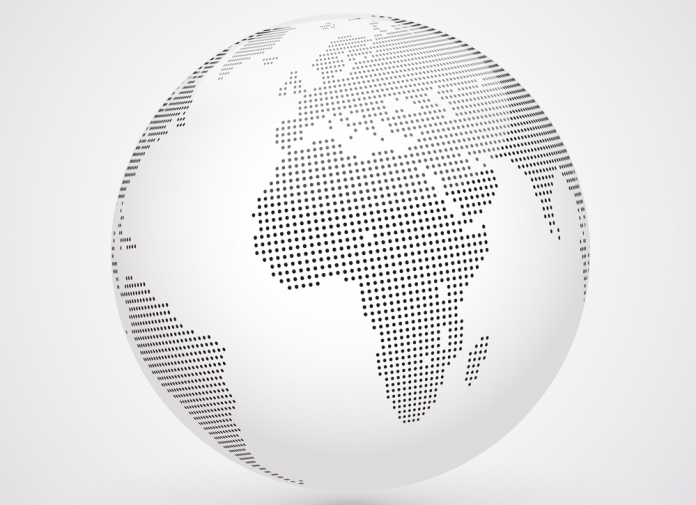 The Gazette editorial team's selection of ELT news from around the world
SPAIN:
Britain's new ambassador to Spain, former TEFLer Hugh Elliott, arrived in the country at the end of August and received his credentials in September.
A former director of communications in the UK's Department for Exiting the European Union, Elliott first came to Spain as an English teacher at the University of Salamanca, where he met his Spanish wife, Toñi (also an English teacher at the time) before joining the Diplomatic Service in 1989. His first diplomatic posting overseas was in the Madrid embassy in the 1990s, his two children were born in Madrid and he is a fluent Spanish speaker.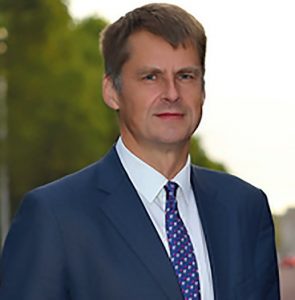 JAPAN:
Many university admissions and high school officials find Japan's new "four skills" English exams "problematic", according to a survey in September by Asahi Shimbun newspaper and the Kawaijuku cram school chain. Some 683 universities and nearly a thousand high schools responded.
Around 65 per cent of university officials and a slightly bigger proportion of high school officials described the new tests as "problematic." A common criticism was that the new exam is weighted too much towards listening and reading.
Asahi Shimbun reports that the National Association of Secondary School Principals recently asked the Ministry of Education to postpone the exams, due to be introduced from the next academic year, starting in April 2020. A demonstration was held outside the Ministry of Education building by opponents of the new exams system, calling for it to be scrapped.
INDIA:
Indian states Karnataka and Maharashtra are to introduce English as the medium of instruction in schools for "tribal people". The country's estimated 84 million tribal people are indigenous ethnic minority groups, often living on the fringes of society. India's constitution recognises around 650 "Scheduled Tribes," who have protected status.
Around 50 of the 502 ashram shalas (rural 'tribal schools') in the northern state of Maharashtra begin switching from teaching in the Marathi language to Englishmedium in the current academic year, with teachers recruited from "reputed" private schools to teach maths and science in English.
Meanwhile, in the southern state of Karnataka, teaching in English-medium "from a young age" has started in tribal schools for the Betta Kurubus, Yaravans and Soligas peoples, for whom the state's Kannada language "is as alien to them as English," according to agency UNI.
AUSTRALIA:
Native speaker students are acting as "unpaid tutors" at Australian Universities, podcaster and author Meshal Laurie has claimed. Lauries, currently on a Masters in Media course at an unnamed university, described in an article how she and fellow native English speaker students "teach five weeks of post-graduate level film-making to five Chinese students in three hours."
According to Ms Laurie, university courses "overloaded with fee-paying" non-native speakers, use assessed group work to pressure native-speaker students to explain the tasks and content to the "internationals". The native English speakers help the mostly Chinese students to pass, so that their group can perform well in assessments. Sympathetic to her fellow Chinese students, Laurie asks Australia's universities, "don't we owe them some support when they get here?"
EL Gazette sources confirm that in at least one UK university, native speakers also find themselves acting as unpaid tutors in "collaborative" group work for which group marks are awarded.
UK:
Home Secretary Priti Patel announced in September provisional details of a post Brexit "points-based" immigration system favouring those proficient in English.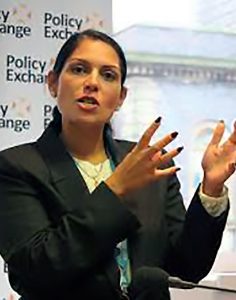 According to The Telegraph newspaper, other criteria include good educational qualifications, having an 'in-demand' occupation and a willingness to work in particular areas of the UK.
The points-based system will apply to EU nationals as of 31 December 2020, while EU nationals newly arrived in the UK after 31 October 2019 (the planned date for the UK's exit from the EU) would be able to apply for a temporary two-year "leave to remain."
VIETNAM:
Two South African English teachers in Vietnam have vanished without a trace in unrelated incidents. Gift Givers, South Africa's biggest disaster relief NGO, believes the two "fit and healthy" young men, both due to return home, were kidnapped for their organs. A nationwide organ-harvesting ring was broken up by Vietnamese police earlier this year.
John Bothma and Mushfiq Daniels went missing, Bothma in May and Mushfiq in July, after settling into teaching jobs in the Socialist Republic. Bothma went missing after checking into a Saigon hotel.
Daniels had been teaching at a high school in Ho Chi Minh City's Phu Nuan district for almost a year before his disappearance. His family flew to Vietnam, where they heard reports of him being seen praying in one of the city's mosques. Nothing has been heard of them since late July.
US:
The US state of Maine was faced with a sudden surge in Francophone Africans – mostly asylum-seekers – in need of English Language Learner (ELL) services at the start of the school year. The city of Portland had over 80 new ELL enrolments, and organised an ELL summer school. Maine residents of French heritage have flocked to help the newcomers, the Portland Press Gazette reports.
In the nineteenth century, many French Canadians settled in Maine, where there was a vibrant Francophone community, with French mass held in many of Maine's churches until the 1970s. Maine's Francophone community has since dwindled to a quarter of what it was 40 years ago. Now Francophone communities, like the one around the Franco-American Heritage Centre in Lewiston, are being reinvigorated by the arrival of French-speaking West Africans.
Images courtesy of Library, GOV.UK, WIKIMEDIA and FRANCO, ORG