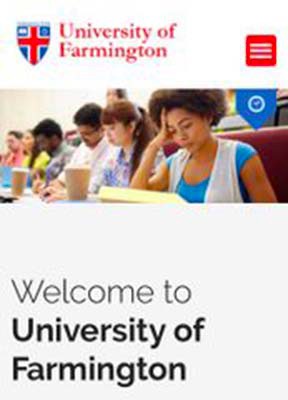 The 'University of Farmington' in Michigan was closed at the end of January when a federal indictment was unsealed, revealing that the institution, operating for almost two years, was actually a sting by undercover agents of Homeland Security and Immigration and Customs Enforcement (ICE) to ensnare recruitment consultants and students involved in immigration fraud.
More than 20 recruitment agents were charged with conspiracy following the Farmington sting. They are alleged to have recruited students on a "pay to stay" basis, taking fees from students whose visas would give them work rights, but who had no intention to actually study while in the US.
A number of students – somewhere between 130 and 161, according to various reports – who enrolled at Farmington have since been arrested and are in immigration detention.
ICE's indictment claims that a total of 600 students enrolled at the university knowing they would not actually attend classes. "Their intent was to fraudulently maintain their student visa status and to obtain work authorization," the indictment said. ICE maintains all the students knew the university was fake.
The University of Farmington, however, shared its offices with other businesses whose workers described students turning up wearing backpacks, wanting to know the University's opening times.
Nada Abdulmeseh, who works in the building, told CBS News she regularly met students who were having trouble making contact with their university, asking about when and how to talk to people "about classes they paid for." Another worker in the building, Russell Abrutyn, told CBS, "some of those people didn't even know" that their university was a sting.
Law professor Amer Zahr, spokesman for Palestinian student Najlaa Krim Musarsa – one of the Farmington students arrested – said, "These are students who are trying to make their lives better, these are not criminals."
Most of the arrested students are from India, whose government took the unusual step of asking for immediate access to the detainees via the US embassy in New Delhi. The Guardian reported that as of 5 February, Indian diplomats have visited 36 detention centres across the US.
A previous Homeland Security sting set up the bogus University of Northern New Jersey (see the May 2016 Gazette). But this was a more obvious "pay to stay" operation. Farmington, by contrast, may have been too convincing, resulting in the ensnaring of innocent students who believed they were enrolling in a genuine university.
ICE told CBS and other news outlets it is unable to comment about ongoing investigations.
Image courtesy of ICE