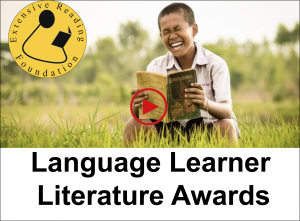 Matt Salusbury introduces the books on this year's ERF shortlist
This year's crop of 17 shortlisted titles have just been announced for The Extensive Reading Foundation's (ERF) annual Language Learner Literature Award.
Just a few short years ago, the ELT readers publishing scene was dominated by a handful of UK-based household names in ELT publishing. But this year's shortlist for the annual Language Learner Literature Award shows how things have changed,
Five publishers have multiple nominations in the shortlist of graded readers published in 2019, but only one, Oxford University Press (OUP) is an old-school British ELT publisher. Three others are publishers from non-English-speaking countries: Helbling Languages, based in Austria; ELI from Italy; and Japan's I Talk You Talk Press, which took an ERF Language Learner Literature Award last year.
The fifth publisher in the leading pack is British, but not an ELT specialist. It's Usborne – a big name in the world of mainstream children's books for native English speakers.
There are five adaptations from classics on this year's shortlist – Daniel Defoe's Robinson Crusoe, Edith Wharton's The Age of Innocence, R. J. Palacio's Wonder, the Brothers Grimm's The Elves and the Shoemaker and the traditional Russian fairy tale The Golden Fish. Two entries are non-fiction – Naoko: My Japan and Visit St Petersburg with Me!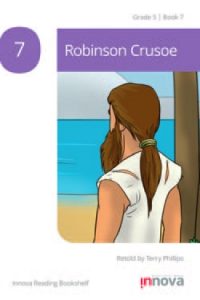 The awards are held in six categories – one each for Very Young Learners and Young Learners; while for Adolescent and Adult readers the categories are divided into Beginner, Elementary, Intermediate and Advanced levels. When the final winners are announced there will ultimately be one winner in each category, chosen from the shortlist.
In the Very Young Learner category, judges praised The Golden Fish, retold by Andy Prentice and published by Usborne, as "a story with moral values" which is "beautifully illustrated' by Jesus Lopez.
Also in the Very Young Learners category is Here Come the Unicorns by Adam Kardos, from AAs Press. The judging panel liked the fact that it's a "multi-path adventure" in which readers "have to make choices on which path to read next." Also shortlisted is Helbling's I Can't Sleep, by Gavin Biggs and course book writer, teacher trainer and former Iatefl president Herbert Puchta.
Puchta and Biggs also appear in the Young Learners category with The Sick Dragon, which deals with themes including family, cooperation and the environment.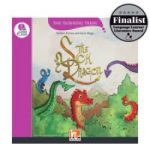 The Young Learners section also features Usborne's The Elves and the Shoemaker, retold by Laura Cowan, and attracting plaudits for Olga Demidova's "sweet and colourful illustrations" that "add more detail to talk about." Finally, there's ELI's Visit Saint Petersburg with Me!, which showcases Russian culture, cuisine, fashion and architecture.
Shortlisted entries in the Adolescent and Adult: Beginner category include ILTS/Huber Verlag's "entertaining page-turner" Skeleton Island by Sue Murray, together with Paul Shipton's The Silver Statue, from OUP. Judges felt readers would identify with The Silver Statue's plot, issues and values.
Moving on to the Adolescents and Adults: Elementary category, shortlisted titles include the informative Naoko: My Japan by Gabriele Rebagiati and published by ELI. In Naoko, the titular Japanese girl introduces her country's customs and festivals. Unlike other entries to the shortlist, this reader uses photographs throughout, instead of illustrations. Jane Cammack's retelling of Wonder – about the struggles of a boy with a deformed face as he grows up and starts school, is from Italian publisher Black Cat; while Ellis Island: Roaslia's Story is a work of historical fiction that follows early 20th century immigrants to America. It's by Janet Hardy-Gould, who some readers may recognise from the Guardian Weekly's Teach English section.
In the Adolescents and Adults: Intermediate category, ELT management guru and occasional EL Gazette contributor Terry Phillips adapts Daniel Defoe's classic tale of Robinson Crusoe for Innovative Press Ltd, accompanied by Global Blended Learning's engaging and colourful illustrations.
Also in the Intermediate category is Elizabeth Ferretti's The EarthKeepers, a "hilarious and emotionally expressive" work, with "pleasant illustrations" by Lorenzo Conti. In Heather Dixon's The Diary (I Talk You Talk Press), protagonist Liam finds a diary in the street and discovers its owner is dead.
Nora Nagy's adaptation of Edith Wharton's The Age of Innocence from Helbling, in the Adolescents and Adults: Upper Intermediate and Advanced category, has clear character portraits and "lovely and well-paced" writing.
Also in this category, readers will relate to the protagonist's search for meaning in The Box by Patricia Murrow, from I Talk You Talk Press. Finally, Not Without You by Gill Harvey (OUP) has a plot that continually pulls readers along, as they try to figure out the ending. It's strikingly illustrated by famous comics artist Paul McCaffrey, best known for the Penny Dreadful graphic novel series and comic book adaptions of films and TV shows, including classic Doctor Who and Captain Scarlet, as well as artwork for Judge Dredd.
Between now and the end of June, students and teachers who use the readers will have the opportunity to send their evaluations of the 17 shortlisted titles to the ERF.
The announcement of the winners – one finalist in each of the six categories – is expected in the Sixth Extensive Reading World Congress in Yogyakarta, Indonesia, in August – for details see www.erfoundation.org.
What is Extensive Reading?
When language learners read extensively, they tend to read easy, enjoyable books for pleasure and to build their speed and fluency. Students learn by reading the book itself rather than by studying the grammar and vocabulary of texts, as they do in a more traditional classroom reading activity.
Because the aim is improving reading fluency, the texts are not 'authentic' in the sense that they are not written for an audience with native-level proficiency in the target language. They are written to be easily comprehensible to students at specific language levels.
There is a whole publishing industry of graded "readers" for extensive reading, profusely illustrated and with their vocabulary stripped down to levels of language learning or tailored for a particular age group – often with glossaries, comprehension exercises at other activities at the back.
Some graded readers are shortened and abridged retellings of classics of literature, others are original works in various genres or even short, informative works of non-fiction.
There is a lot of evidence that extensive reading works. As well as improving reading fluency and comprehension, it helps build vocabulary, especially with learners over the age of 10. A summary of the evidence can be found on the Research Bites website: http://archive.englishup.me/?s=extensive+reading
Images courtesy of Library and INNOVA